Does corporate health insurance cover mental illness?
According to the World Health Organisation, depression is the leading cause of disability worldwide, and in order for people who experience such mental health disorders to receive an accurate diagnosis and the right treatment, prompt access to specialists is paramount. Recent research in Australia, however, has indicated that underfunding has led to extended wait times and a shortage of highly skilled mental health practitioners.
Productivity losses associated with psychological health and safety issues can cost approximately $6 billion per year.
Mental illness does not only affect the private life of an individual – social interactions and productivity at work are also impacted and mental health issues can be brought on by workplace stress or bullying. A research report published by Safe Work Australia titled "Psychosocial safety climate and better productivity in Australian workplaces: Cost, productivity, presenteeism, absenteeism" estimates that productivity losses associated with a lack of commitment to psychological health and safety in the workplace can cost approximately $6 billion per annum.
Corporate health insurance options
If, like many other employers, you are looking to quell the growing issue of absenteeism and lost productivity in your workplace due to mental health, you'll need to discuss your insurance plan options with a professional as many policies did not cover psychiatric care, rehabilitation or counselling.
The recent reforms introduced by the Federal Government in this area have been a game changer and employers should be aware of the changes. Importantly they need to check whether their corporate plan has the flexibility to take advantage of these changes. It could be the difference between employees getting early intervention or a long term health issue.
What to look for when it comes to corporate mental health cover:
What psychiatric services does the policy include?
What extras are available?
Is there the flexibility to upgrade cover within the corporate plan?
What treatments are available for depression and anxiety?
Which public and private hospitals are included?
Large corporations such as Google have introduced 'mental health days' and are encouraging employees to meditate and to try out other similar stress relieving techniques. Many Australian companies have followed suit, and the awareness of supporting both your employees physical and mental health is growing. HICA can inform you about the corporate health insurance plans that provide direct access to psychiatric facilities and psychology consultations, which integrate with the employer-provided Employee Assistance Program (EAP).
Lengthy wait times for patients presenting with mental health conditions
Around 4 million Australians were estimated to have experienced a mental health issue in 2015, and spending on mental-health related services in the country continues to increase. Statistics released by the Australian Institute of Health and Welfare (AIHW) indicate that spending on mental health reached $9 billion, or around $373 per person, between 2015-2016. Approximately $5.4 billion or 60 per cent of which was funded by state and territory government spending, followed by the Australian government at $3.1 billion or 35 per cent, and the remaining 5 per cent or $466 million was funded by private health insurance.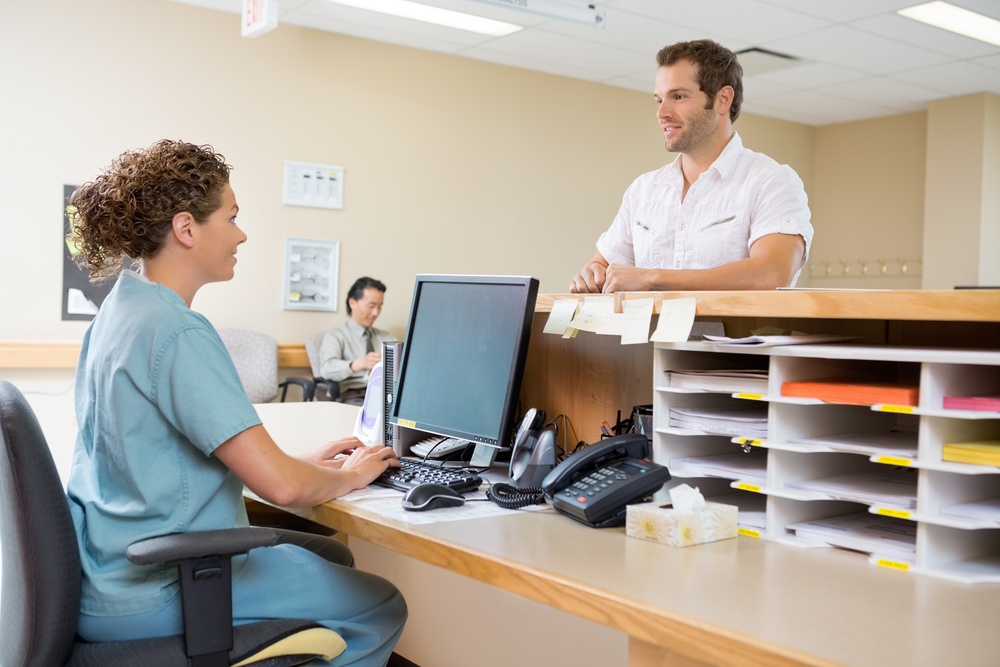 Although spending continues to increase, research from 65 emergency departments across the country compiled by the Australasian College for Emergency Medicine (ACEM) has found that almost one-third of patients with an acute mental illness are waiting for over eight hours in emergency departments.
Almost one-third of patients with an acute mental illness are waiting for over eight hours in emergency departments.
The ACEM President, Dr Simon Judkins said that these long wait times tend to result in poorer health outcomes.
"Waiting in an emergency department for a hospital bed for more than eight hours is defined as 'access block'," Judkins said in an ACEM media release.
"On its own, access block is a disturbing phenomenon, and illustrates a problem with the whole hospital system."
The issue of wait times for patients with mental health conditions was found to be more of a problem in Western Australia and Queensland, and the ACEM have recommended a number of measures to help stem the issue such as increasing mental health expertise and funding.
"It is likely that many mental health presentations to emergency departments occur as a result of chronic underfunding. ACEM believes that funding for mental health services should occur as a matter of urgency," Dr Judkins said.
A study by Mission Australia found that in 2016 22.8 per cent of young people aged 15-19 displayed the symptoms of probable mental illness. These youths will be entering our workforce and employers should ensure that they have sufficient health insurance policies in place.
To find out more about corporate health insurance plans that will satisfactorily cover your employees when it comes to mental illnesses get in touch with the team at HICA.